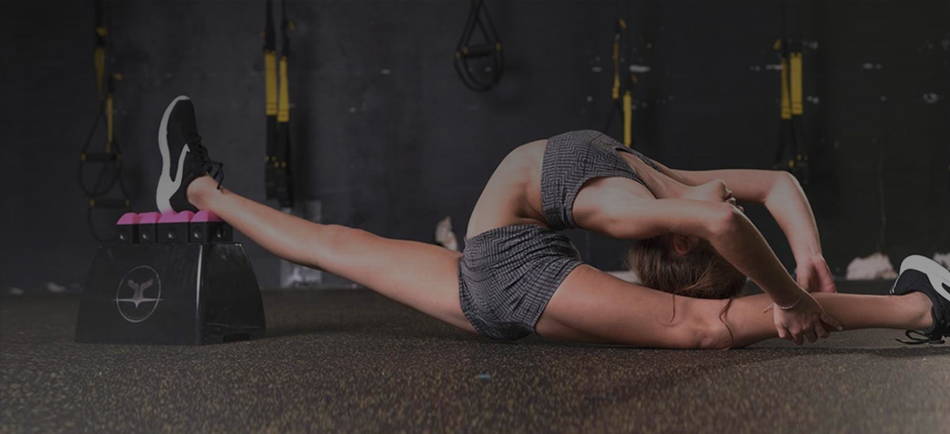 Stunt Stand is a perfect tool to learn correct stunting techniques inside, and outside of practice.
It gives you the ability to practice stunts by yourself without having to use a base, or spotter.
Is Stunt Stand Safe to Use at Home?
Yes, it is completely safe to use at home! No spotters needed!
What Age is Stunt Stand for?
Stunt Stand is made for all ages, and all levels. Whether you are a beginner or a professional.
You can use Stunt Stand to learn and perfect your stunts.
Can all flyer cheer stunts be practiced on the Stunt Stand?
Yes, this tool was designed to help improve your cheer stunts by allowing you to practice safely on the ground.
This includes body control, awareness, and rotating 360 degrees!
On week days, we will try to ship the same day. If not, it will be shipped the next business day. You will receive an email with tracking information.
If you did not receive your shipping email, this may be due to a typo in your email address. Please give us a call and we can investigate this for you.
Note: During the holiday season we may get backed up due to increased orders. We work as fast as humanly possible to get every order out asap.
Please check your email used while placing your order for any order updates such as the shipping information. We will send your tracking information when we ship your order.
We offer free shipping within the United States and these are usually delivered within 3-5 days.

Additional shipping options are available if you need a shipment earlier. Prices are based on products ordered.

Note: During the holiday season, we may offer rush shipping options that vary based on products ordered.
What is your return policy
We're sorry to hear that you don't absolutely love your purchase. Please email us for more information on returning an item and we will respond within 48 hours.
I RECEIVED THE WRONG PRODUCT
If you feel that you have received the wrong product, please contact customer service within 72 hours of receiving the product
Do you ship to my country
Currently we ship within the United States. If you wish to make an international order, you can email our team and we can discuss options. We do have distributors in other countries that carry some of our products.
WHAT ARE MY PAYMENT OPTIONS
During the checkout process you may choose any of our current payment options and continue to place your order. Currently we accept credit / debit cards and PayPal.
Buyer is responsible for any customs or duty charges imposed by your respective country. Please note that we will not ship your order until we receive payment from you.
We have the LOWEST online price, Guaranteed. Please contact us if you find it cheaper, ANYWHERE.
If you see a lower price, the product is either used or an imitation.
30 day money back guarantee
If at any time within the first 30 days of receiving your product, you are not satisfied, please ship it back to us and receive a full credit of the purchase price (excluding shipping)
This website is protected with SSL (secure socket layer) encryption, the highest standard in Internet security.
I NEED A COPY OF MY INVOICE / RECEIPT
Please check the email account of the email provided while checking out. Also check the SPAM mail folder in case it was sent there accidentally. All other questions, please email us at orders@stuntstand.com
CALL US
(972) 244-3312
9AM-5PM CST MON-FRI
EMAIL
Click here to submit an email. We will response as soon as possible.